DocFilm functions as a production hub and incubator in which individual filmmakers, researchers, community members, and entrepreneurs pursue a variety of projects, whether they are emerging talents or established veterans.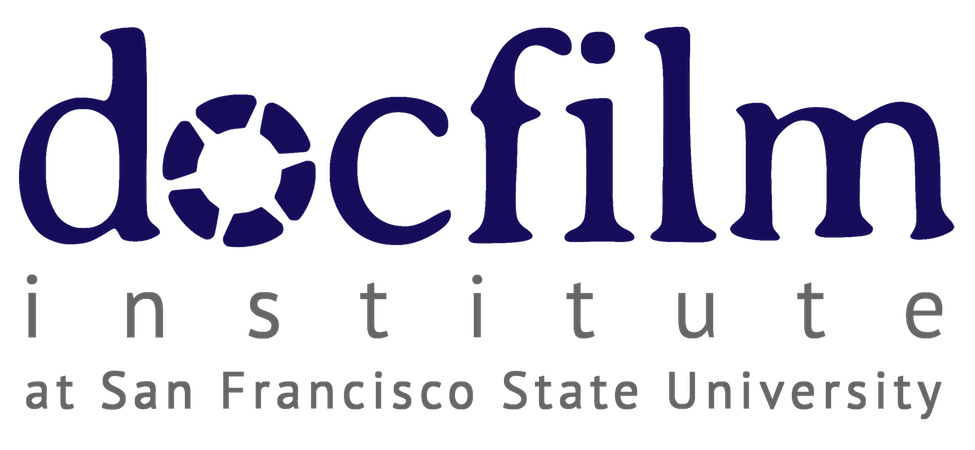 Our Mission
DocFilm supports applied research initiatives and critical discourse, from large-scale grants relating to documentation to conferences on the documentary tradition. Dialogue, cooperation, and support among its partners across campus and in the community guide DocFilm's activities and primary objective to make SF State and the San Francisco Bay Area a center for excellence in documentary film production, culture, exhibition, and research.
Our History
In 2005 San Francisco State alumni George and Judy Marcus made a generous donation to the University that, among other things, launched the Documentary Film Institute.
Since its inception DocFilm has screened more than 120 films and hosted more than 40 visiting filmmakers for more than 12,000 attendees. Our thematic festivals, premieres, individual film exhibitions, tributes, productions and pre-launch activities have brought some of the most important national and international films, filmmakers and thinkers to San Francisco State and the Bay Area. Post-screening discussions and master classes have featured thought leaders in documentary film, producers and scholars, sparking meaningful dialogues between filmmakers and audiences in San Francisco, the Bay Area and beyond.