At DocFilm, our team of student fellows have decided to do weekly challenges/posts that depict how all of us keep ourselves sane and creative during this time of social distancing a process we call ━ #CaptivityContent.
Can you smell that? MMMMmmmm. There is nothing better than a comforting taste, smell, sound, feel or vision when things are stressful. How are you managing life in captivity due to the coronavirus? We all turned up the heat in our kitchens to cool the stresses of the home school/work/office/studio/fill in the blank space.
---
NOAH'S IMAGINARY FEAST
Hegelian Dialectic - Positing through negation:
Slavoj Zizek likes to retell a joke from Ernst Lubitsch's Ninotchka. A man goes to a cafeteria and orders coffee without creme. The waiter replies, "I'm sorry we don't have creme, only milk. Can I give you coffee without milk instead?" 
Regardless of my fork, knife, and face the ultimate fact is I do not have food. Yet, with context, you project food into the space. 
My picture is precisely a photo without food but with the surrounding context that would imply it so. 
Slavoj Zizek calls this the virtual background. 
And with these troubling times of Coronavirus, what else looms in the background? Coronavirus is an invisible stain, the elephant, the backdrop for our current time of crisis. 
Isn't every moment we spend outside (or on zoom) plagued by this backdrop of coronavirus? 
While outside is no more materially different than it was before much like coffee without creme is no more materially different than coffee without milk, it is precisely the context behind and below that informs. The immaterial.
So…
who's not ready to eat?
>
By Noah Namgoong
---
MIGUEL'S PASTA LA VISTA CORONAVIRUS!
I never cooked pasta before as it doesn't usually go with what I have cooked before. I tend to cook from Mexican Cuisine, however with the rise of this quarantine I took the time to get some pasta. Previously I went to a friend's house and she showed me this pasta called Tortellini, and I told her I have no idea what she's talking about because those are definitely quarter small ravioli. Then she started to explain to me the difference (I still don't know them completely transparent). The next day I bought a bag and I ended cooking it with a red sauce made out of some tomatoes, onion, and panela cheese. Accompanied by some steam veggies and a cooked chicken. A pretty simple meal that tastes great.
>
By Miguel Moreno
---
SOUMYAA'S ORGANIC STRESS EGGS
>
My five year old seems to be doing just fine in captivity and we've been wondering why he's so ok. Well, even five year olds need to de-stress, it seems. After arduously boiling, cooling, dying, and hiding eggs for a quarantined Easter hunt, my son reviewed his treasures. Separating the real eggs from the candy ones, he took a one in his hand and held it in the air. With a quiet defiance, he crushed the boiled dyed egg in his hand-a squishy kind of crunch. The act was so immensely satisfying to him, I could literally see the tension fade away. So, we crushed them all. When Dad came over to see what was going on-that was the best! Highly recommended by our family-(Easter not necessary)
STEPS:
Boil Eggs

Dye them with vinegar, hot water and touch of food coloring

Dry and hide around the house

Collect, sort and squish (best done outdoors ;)

Does wonders for kids and adults
>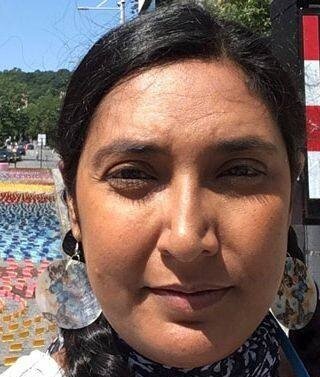 By Soumyaa Behrens
---
DANIEL'S EGG-CELENT OMELETTE OOH LA LA!
When I was in Middle School, I would search various omelette videos on Youtube on the Windows Vista Desktop computer! From what I recalled, I remembered watching a Julia Child French Omelette recipe, an American style omelette from the Kraft Kitchens, and even an Omelette with ingredients that were hand grown in someone's backyard!
After constantly watching these videos as a hobby, I eventually started cooking my own breakfasts and majority of the time, I made omelettes!
But in one instance, however, I find the French Omelette to be quite amusing! It's a classical dish which has a velvety smooth texture, bright yellow color, and soft interior. Today was my first time attempting the Omelette and it was quite delicious!
Recipe: https://www.youtube.com/watch?v=qXPhVYpQLPA
>
>
>
By Daniel Bandian
---
MOLLY'S PEACHY PINTEREST MUFFINS
I make an effort in my life to not use social media. Especially during these tough times, it's best to stay away from the crazy world of confusion out there. With Pinterest, I'm able to learn and try new things, share images and ideas with others but also completely stay away from the media. Pinterest is a way to be inspired with technology without needing to be around the rest of the world. 
Recipe: https://thebusybaker.ca/peach-cobbler-muffins/
PREPARATION
INTO THE OVEN
THE FINAL PRODUCT
>
By Molly Hirsch
---
ERIK CAN'T STOP COOKING!
>
Highlight: Erik's Chicken Shawarma
Here is some homemade chicken Shawarma with fresh baked flatbread. It is important that when one is not able to visit the relatives they cook the food that best represents their heritage and their family lineage.
>
By Erik Kramer