History Reimagined: The Story of Abina Mansah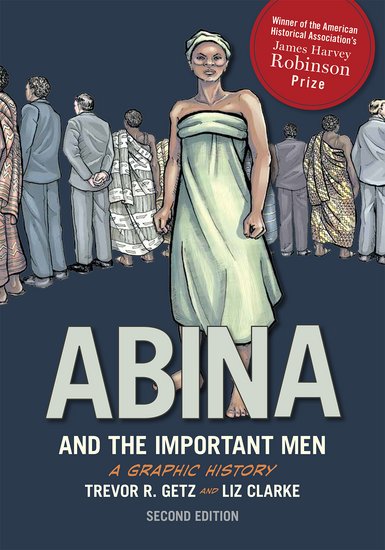 History is an infinite collection of truths that are known and truths that are hidden, destroyed, forgotten, silenced or ignored.  The modern day historian has the complicated task of setting the stage for society to understand the tales of our past that are well recounted as well as those that are missing.  And, while we cannot actually reach into the past and change it, we can restructure its meaning and shape by bringing forward true stories that were once left out.
History Professor Trevor Getz has done just that, authoring a graphic novel that tells the true story of Abina Mansah, a slave girl on Africa's Gold Coast in the 1800's who took her master to court for enslaving her.  Based on the transcripts of her actual trial, Abina and The Important Men, brings to center stage the tale of one young woman's attempt to not only gain freedom but also justice in a very cruel world.
Abina did not win her case.  She wanted her voice to be heard but it was not…until now.   Now Abina's story can be sounded across the world in the form of a book, a film and there is even going to be an app for that.  Abina did not realize the power of her actions at the time but her efforts paved the way for the world we have today.  Getz remarks, "The Abina project has always been about amplifying the voice of a young, enslaved, African woman who refused to quiet down in the face of systematic denigration.  Film allows us to bring her words and strength to a much larger audience."
Getz's novel has received much praise and was awarded the James Harvey Robinson prize from the American Historical Association.  Now, Getz has teamed with DocFilm and Yudu to breathe new life into this work by creating a sound and motion film of Abina's story that will anchor a new app for history students across the country.  This innovative collaboration hopes to set a new trend in education.  By resurrecting Abina's story via graphic novel, film and in a digital application, students can engage, interact and empathize with the story deeply and meaningfully.  This model creates a modern experience infused with essential lessons about personal biography, slavery, colonialism and the enlightenment.
Getz says, "The African great novelist and film-maker Sembene Ousmane said, years ago, that film is the medium of the people.  I like to think that making Abina's story available in film will allow her story and words to reach an audience of people who can sympathize with and understand her experiences and their meaning."
Created with the time and talent of San Francisco State University students, staff, faculty and support, Abina and The Important Men is also an example of the kind of bold thinking that distinguishes our university from the rest.  Slated for completion in early 2016, the Abina App will premiere in classrooms in the Fall of the same year.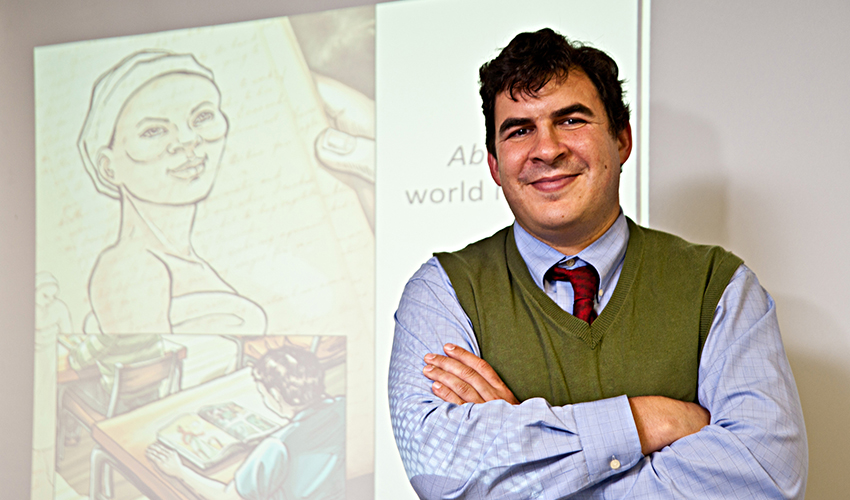 Trevor R. Getz is Professor of African History at San Francisco State University.  He has published in the fields of world history, the history of imperialism and colonialism, and heritage studies.  His principal focus is on the slavery and emancipation in nineteenth century West Africa.  His most recent book on this topic, Abina and the Important Men, won the James Harvey Robinson prize from the American Historical Association.  He edits the Oxford University Press African World Histories series and is currently working on a primer for teaching African History for Duke University Press as well as co-editing a collected work on slavery and emancipation in Ghana with Rebecca Shumway for Bloomsbury Press.
The post History Reimagined: The Story of Abina Mansah appeared first on DocFilm Institute.