CALL FOR SUBMISSIONS: ESSENTIAL STORIES
Thursday, August 06, 2020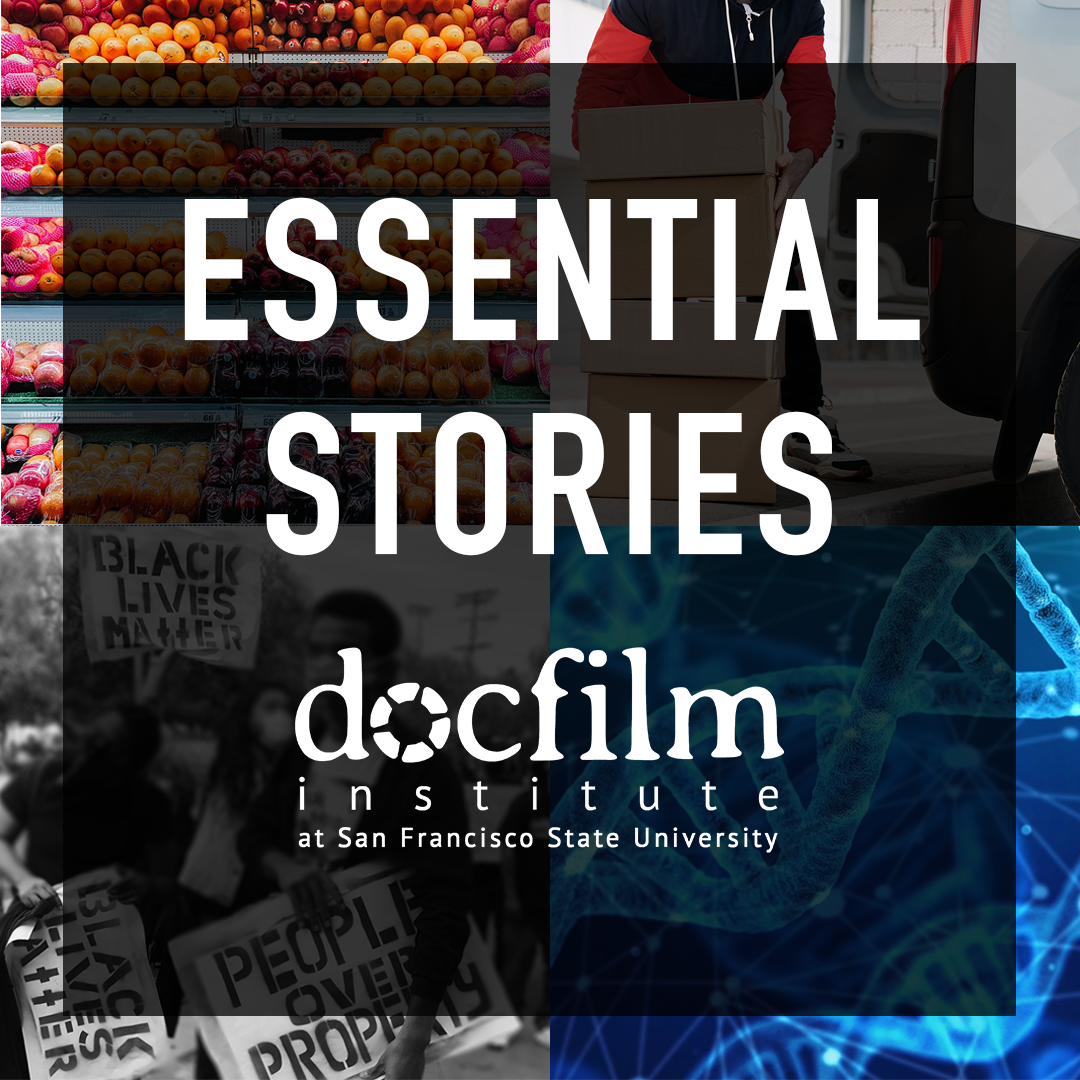 CALL FOR SUBMISSIONS: ESSENTIAL STORIES
At a time of COVID-19 as well as different movements resulting from social inequities, we recognize the importance of those essential to the fabric of society: those who deliver, those who care, those who protest, and the ongoing struggle over food and shelter. The DocFilm Institute will host an online film festival exploring these topics in Fall 2020! Projects can be as simple as a video diary or as complex as a produced short film. We will also accept alternative projects like VR, AR, archives of relevancd or other timely submissions.
Early Deadline: August 9, 2020
Regular Deadline: September 9, 2020
Essential Stories Categories
Food and Rent
What is your living situation and how has it been impacted by the ongoing events?
What is your role in providing the necessities and resources for shelter and living?
What are your experiences around government assistance?
How do you acquire your food?
What are your experiences around paying rent?
Should rent be canceled?
Do you have student loans? Are you able to access education?
Those Who Deliver
What are ways that you deliver services to others?
Are the methods of service delivery effective in your community?
How can communities improve the services they offer?
How have deliveries and/or orders been impacted by the pandemic environment?
Has the pandemic environment impacted your weekly salary?
Do you feel safe or comfortable in your job?
Do you feel protected by your employer?
Do you encounter adversity on the job? In what way?
Those Who Care
How would you define care?
Why is care important for our communities?
How do you contribute to the well-being of others?
What can we as the public do for caregivers?
Who challengers do you face as a caregiver?
Do you find yourself taking care of others instead of yourself?
What do you want other people to care about?
Are caregivers heroes?
What are the current mental health implications of your job?
Those Who Protest
What are you protesting for? What are you protesting against?
What are the changes you want to see? Why is this important to you?
How do you protest? How do you organize? What are your methods?
Do you feel safe as a protestor?
What do you understand about the people who protested in generations before you? How does that play a role in your story?
What is the role of violence in protests?
What is your opinion on or experience with law enforcement as a protestor?
What is the difference between what you witness and what media outlets report
Please follow the secure link below for submission