John Norton Fellowship (Now Accepting Applications)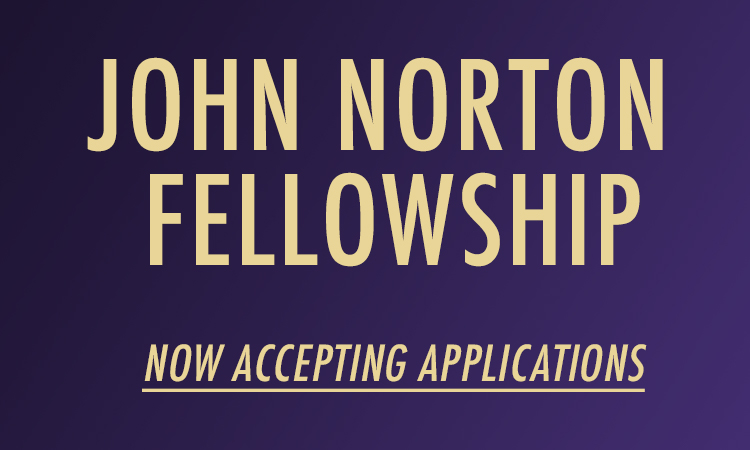 NOW ACCEPTING APPLICATIONS
Funded by a gift to The Poetry Center at SF State from the estate of John F. Norton*, the John Norton Fellowship enables an advanced student in Cinema or related studies to work with the DocFilm Institute at SF State to video-record all live programs in the acclaimed Poetry Center Reading Series. The fellowship recipient works closely with Poetry Center and DocFilm staff to create full-program videos and highlight clips for open online access.
Under the supervision of Doc Film Director Soumyaa Behrens, the videographer is responsible for attending and recording all scheduled Poetry Readings in the renowned Poetry Center Reading Series. 
Using digital technology, the videographer will record each reading, add bumpers and credits as well as perform basic editing (color correction and sound mix) and tag files to conform with protocols developed by Doc Film & Academic Technology for ingesting recordings into SFSU's Digital Information Virtual Archive (DIVA) .
To apply or learn more click here!