Paid Student Position - SF State Poetry Center John Norton Fellowship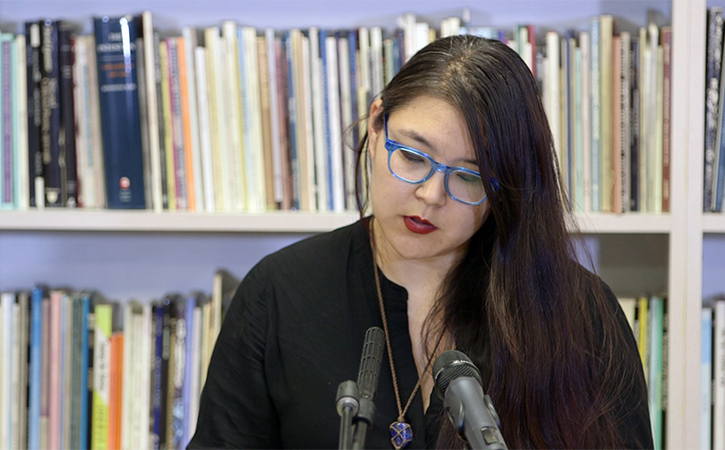 John Norton Fellowship – year-long appointment (semester long appointments may be possible)
Production / Post-Production (1 opening: PAID POSITION $15/hour)
Review of submissions will begin immediately.
Funded by a gift to The Poetry Center at SF State from the estate of John F. Norton*, the John Norton Fellowship enables an advanced student in Cinema or related studies to work with the DocFilm Institute at SF State to video-record all live programs in the acclaimed Poetry Center Reading Series. The fellowship recipient works closely with Poetry Center and DocFilm staff to create full-program videos and highlight clips for open online access.
Under the supervision of Doc Film Director Soumyaa Behrens, the videographer is responsible for attending and recording all scheduled Poetry Readings in the renowned Poetry Center Reading Series. Dates are as follows:
Thursday, February 7th @ 7:00pm – SFSU Poetry Center
Friday, February 8th @ 7:00pm – Moe's Books (Berkeley)
Thursday, February 14th @ 7:00pm – SFSU Poetry Center
Saturday, February 16th @ 7:00pm – The Green Arcade
Thursday, February 21st @ 7:00pm – SFSU Poetry Center
Thursday, February 28th @ 7:00pm – SFSU Poetry Center
Thursday, March 7th @ 6:00pm – SFSU Poetry Center
Thursday, March 14th @ 7:00pm – SFSU Poetry Center
Friday, March 15th @ 7:00pm – University Press Books (Berkeley)
Wednesday, March 20th @ 7:00pm – SFSU Poetry Center
Additional Dates TBA
Using digital technology, the videographer will record each reading, add bumpers and credits as well as perform basic editing (color correction and sound mix) and tag files to conform with protocols developed by Doc Film & Academic Technology for ingesting recordings into SFSU's Digital Information Virtual Archive (DIVA).
Duties: 
Attend Poetry Center Events for purpose of creating video documentation of performances.
Export raw video masters (archival file) for each performance.
Export separate audio (MP3) file from video masters.
Create MP4 distribution copy with bumpers, credits, light editing.
Tag and label files in accordance with guidelines developed by DocFilm & Academic Technology.
Create select short (2 min) videos of "highlights" at each event for Poetry Center communications and promotions.
Transfer master and completed edited files to DIVA within one week of original recording date.
Weekly or bi-weekly meetings with DocFilm staff to report and problem solve potential issues encountered in course of completing duties.
How to Apply: Email brief letter of interest, confirming your availability for all listed dates and summarizing your relevant skills and experience, to DocFilm Associate Director, Robert Barbarino at barbarin@sfsu.edu
* John Norton (1936–2015) was a San Francisco poet and writer, and author of three books: the American Book Award-winning The Light at the End of the Bog (1990); Re: Marriage (2000), a "New Narrative collage interspersed with poems"; and the poetry collection Air Transmigra (2010).