Pluralities Nonfiction Film Conference Full Schedule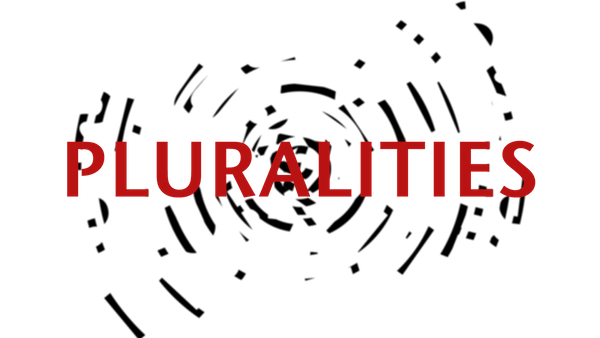 Join us NOV 8th and 9th at San Francisco State University for an exciting line-up of filmmakers, researchers, performance, VR, and discussion about all things nonfiction. We welcome Kim Nelson and her team from Windsor University in Canada with their live doc project 130 Year Road Trip, Kelly Gallagher from Antioch College with panels and workshops on animation and resistance, Jason Fox from Princeton University to discuss his World Records journal published by Union Docs and presenters from across the Bay Area and beyond including a niche distribution panel with Susie Hernandez from KQED, Daniel Moretti of Frameline, Masashi Niwano with CAAM and producer Marc Smolowitz and the Munduruku VR Amazon experience created by Alchemy VR with Greenpeace.
Attendance is FREE.
Location: Seven Hills Conference Center at SFSU
Register for your FREE tickets here
FEATURED GUESTS

Kelly Gallagher is an experimental animator, filmmaker and Assistant Professor of Media Arts at Antioch College in Ohio. Her theoretical work investigates the radical and feminist possibilities of experimental animation. Her animations, experimental films and documentaries have screened internationally at venues including: Ann Arbor Film Festival, London ICA Artists' Biennial, LA Film Forum, Alchemy Film and Moving Image Festival, Traverse City Film Festival, and Anthology Film Archives. She is the recipient of the Ivan Kaljević Award from Alternative Film/Video Festival Belgrade, the Helen Hill Award from Indie Grits, the Audience Award from Brazil's Fronteira Film Festival, and the Jury's Choice Award from Black Maria Film Festival.

Kim Nelson is the Director of the Humanities Research Group and an Associate Professor in the School of Creative Arts at the University of Windsor in Canada. Her work has been funded by the Social Sciences and Humanities Research Council of Canada, the Ontario Arts Council, the Windsor Endowment for the Arts and have screened at international film festivals and on university campuses in Canada, the US and Europe, as well as online with KCET in the US. Kim has held fellowships in Germany, Canada, and the US, and she has been a board member and programmer at the Windsor International Film Festival since 2010. Her current interest is in conceptualizing and creating live participatory cinema as an alternative future for screen culture.

Jason Fox is a filmmaker and lecturer at Princeton University. He has taught in the Graduate School of Cinema Studies at New York University, Vassar College, and Cooper Union. His award-winning work as a director, cinematographer, and editor has screened internationally in film festivals including Sundance, AFI Fest, and Venice, on broadcast television, and in gallery installation settings.  He has worked as a film programmer in conjunction with The American Museum of Natural History, The Flaherty Seminar, and the Museum of Modern Art, among other venues. He is a recipient of a Union Square Award for social justice, and he is also the founding editor of the peer-reviewed journal of documentary studies, World Records, published by UnionDocs in Brooklyn, NY.
CONFERENCE SCHEDULE – NOVEMBER 8th & 9th
Nov 8th & 9th – All Day An Immersive VR Experience: Munduruku: The Fight to Defend the Heart of the Amazon Combining cutting-edge Virtual Reality filmmaking and multisensory storytelling, Munduruku opens a window into the lives, stories and struggle of the Munduruku Indigenous People in the heart of the Amazon rainforest.
Wednesday, Nov 8th
9:00am: Coffee/Tea – All are welcome
9:10am-10:45am: In Resistance with Filmmaker Scholars
Kelly Gallagher (Antioch College): Animation as Power and Protest
Alexander Johnston (UC Santa Cruz): Evidence of Evidence
Kevin Pina (CSU, East Bay): Documenting Dissent
11:00am-12:00pm: Identity: Constructed, Deconstructed
Yuriko Romer (Independent Filmmaker): Diamond Diplomacy
Talena Sanders (Sonoma State University): Prospector
Nyssa Chow (Columbia University, NY): Still Life, A Digital Book
1:00pm-2:00pm: Consequences of Historical Rendering and Technology
Kim Nelson: Constructing a Historiophoty for/in the Digital Sublunar
Rob Nelson: Whether you Win or Lose, Bombing Civilians is Complicated: Strategies of Explanation in the Canadian and German Documentaries 'Death by Moonlight' (1992) and 'Der Feuersturm' (2003)
(Both from University of Windsor, Canada)
2:15pm-3:45pm: Innovation & Scholarship in Nonfiction Media Journals
Jason Fox: The Documentary Camera and World Records Journal, Princeton University
Alexander Johnston: Now!  Journal of Urgent Praxis
Soumyaa K. Behrens: Pluralities Journal, Documentary Film Institute
Kelly Gallagher: Now!  Journal of Urgent Praxis
3:45pm-4:15pm: Short Reception – Everyone welcome to attend
4:15pm-5:45pm: Emergent Stories: How Niche and Diaspora Films Impact Smaller Communities
Susie Hernandez from KQED
Masashi Niwano from Center for Asian American Media
Daniel Moretti from Frameline
Marc Smolowitz Independent Producer, 13th Gen
Thursday, Nov 9th
8:00am: Coffee/Tea – Everyone welcome to attend
8:20am-9:25am: Politics, Activism and Visibility in Golden Gate and Gezi Parks*
Cahal McLaughlin (Queens University Belfast): Introduction
Şirin Fulya Erensoy (Istanbul Kültür University): Documenting Injustice in a Time of Media Blackout
Soumyaa K. Behrens (SFSU): Nail House: Political Gentrification in San Francisco
*This panel is in collaboration with the Center for Documentary Research Conference at Queens University and will be conducted live and via Skype.
9:30am-11:00am: Small Hands-On Workshop with Kelly Gallagher
11:00am-12:20pm: Agency in Nonfiction: To Tell One's Own Stories
Harjant Gill (Towson University): Exploring South Asian Masculinities Through Ethnographic Film
Emily Beitiks (SFSU): Documenting Disability 
Aaron Dickinson Sachs (St. Mary's College) & John Drew (Adelphi University): Cacao Stories, A Food Manifesto
2:10pm-3:45pm: 130 Year Road Trip (Performance, Live Documentary)
Kim Nelson, Rob Nelson, Lana Oppen, Brent Lee (University of Windsor)
3:45pm-5pm: Reception – All are welcome
7:30pm: Screening of Kelly Gallagher's films at Artists Television Access
#pluralities #docfilminstitute #nonfiction #sfsu #130yearroadtrip #animateddocs #scholarfilmmaker #researchpractitioner #documentarydisrupted