October 9th, 2018 - Abina screening at the San Francisco Public Library
Friday, September 14, 2018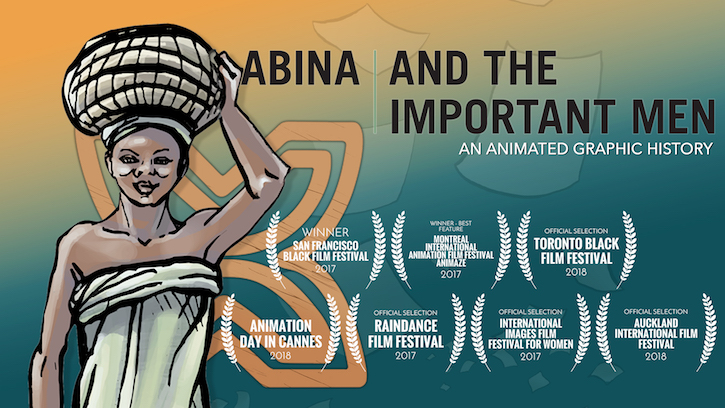 Abina and the Important Men
Tuesday, October 9, 2018, 

6:00 pm

 to 

8:00 pm
Koret Auditorium, San Francisco Public Library, Main Branch, 100 Larkin Street, San FranciscoThe animated film Abina and the Important Men tells the true story of a brave young woman from late 1800s Africa who took a mighty risk in order to seek justice. An adaptation of the graphic novel of the same name, it is based on actual court transcripts of Abina's trial to hold her master accountable for enslaving her under colonial British rule, which had outlawed the institution of slavery. A panel discussion will follow the screening. Free.
Sponsor: 
Documentary Film Institute, San Francisco Public Library, Kanopy, Africana Studies
Contact: 
San Francisco Public Library, Main Branch
Event extras: 
According to director Soumyaa K. Behrens, Abina was driven by the imagination of a future that did not yet exist. The film tries to embrace that imagination and expose her efforts toward a more just world.
Produced by the Documentary Film Institute at San Francisco State University, the characters in the film were cast from the community at San Francisco State.
Panelists
Trevor Getz, professor and chair, History Department, San Francisco State University; author, Abina and The Important Men graphic novel
Stacey Lynn Kertsman, dean of equity education and social impact, director of ACE center, Castilleja School
Robert Keith Collins, associate professor and chair, American Indian Studies Department, San Francisco State University
Soumyaa Behrens, director, Documentary Film Institute, San Francisco State University; director, Abina and the Important Men film
Links