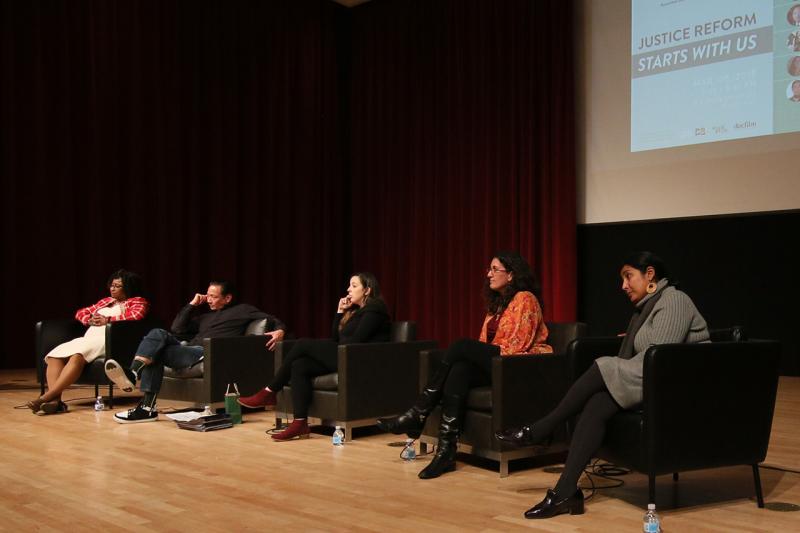 DocFilm exhibits its work all over the world through screenings, conferences and talks. It also hosts regular events with nonfiction media makers and interdisciplinary scholars to promote the work of emerging and established documentary filmmakers. Our function is to address issues of social importance and advance critical thinking around nonfiction media.  
Film Screenings
Throughout the year DocFilm hosts a number of special screenings and guest speakers as well as co-presents films at numerous Bay Area Film Festivals.
Filmmakers and friends of DocFilm who have presented films at our screenings, saluted filmmakers, participated in Q & A panels and DocFilm Forums include Amy Berg, Les Blank, Sarah Botstein, Ken Burns, Mark Danner, Dale Djerassi, Nick Doob, Charles Ferguson, Andy Garcia, Al Gore, Roberta Grossman, Chris Hegedus, Stefan Jarl, Michael Krasny, Richard Leacock, Delroy Lindo, Amanda Micheli, Gavin Newsom, Carl Pope, D.A. Pennebaker, Dikayl Rimmasch, Thomas Sanchez, John Santos, Hubert Sauper, Martin Scorsese, Gail Small, Bertrand Tavernier, David Thomson, Alice Waters, Barbara Hammer, Cheryl Dunye, Marc Smolowitz and Caveh Zahedi.