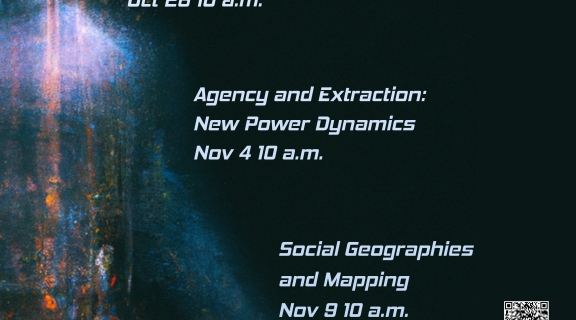 Pluralities Think Tanks on Consent: Agency and Extraction—New Power Dynamics
Friday, November 04
Event Time
10:00 a.m. - 11:30 a.m.
Location
LIB 121 & ZOOM
Contact Email
soumyaa@sfsu.edu
Overview
The second in a series of diverse workshops on the topic of consent in documentary, nonfiction and data driven media.
The workshop is open to the public but has limited space. Please soumyaa@sfsu.edu to be on the list.
This series is supported by grant from Cal Humanities and the NEH (National Endowment for the Humanities)